You should have a maid if you have a busy life or if you don't like to clean. Maids are available for hire online and can be hired at reasonable prices. Below are five reasons why hiring a housekeeper for Maid Service In Dubai from a reliable cleaning company like IVG Maid Cleaning Services is beneficial:
 You do not have time to clean
With a busy work schedule and looking after your family, we understand that you do not have time to clean your house. You have to go to work every day and make money for them, so you must hire housemaids who will do all the domestic work around your home so that you can focus on other things.
Cleaning is not something you like
Cleaning is a tiring task and might not interest you. So, you do not have to do it if you do not like it. Our maids can help you with the Best Cleaning Services Dubai, and you will never have to worry about cleaning.
You wish to spend time with your friends and family.
Coming home from work after a long day, all you wish for is to spend some quality time with your family and friends. But what if you return home and see a messy house that needs to be cleaned immediately? Disappointing, right? But, you can prevent yourself from this situation by hiring a housemaid who will keep your place clean to spend as much time as you wish with your family.
To live in a germ-free environment.
It is essential to keep your home clean and germ-free. There are many reasons why this is so, but one of the most important ones is that cleanliness can help you stay healthy.
A housemaid will be able to ensure that everything in your home is cleaned correctly, including surfaces such as counters, sinks, and toilets—and also helps you keep them all sanitized by regularly disinfecting them with antibacterial sprays or wipes (and even using hand sanitizer). This means less chance of catching illnesses from other family members and friends who visit over dinner parties!
Convenience at reasonable prices
If you want to save money and time, consider hiring a housemaid from IVG. Our services are more convenient, efficient, and flexible than traditional methods of hiring a maid service. You can find these services on our website, which offers a wide range of options.
Our website offers both domestic helpers who are experienced with daily tasks like cooking meals or cleaning up after meals, as well as those who only need basic housekeeping skills such as vacuuming carpets or mopping floors every day before going home for lunch so that everything inside looks nice when guests come over later on!
Wrapping up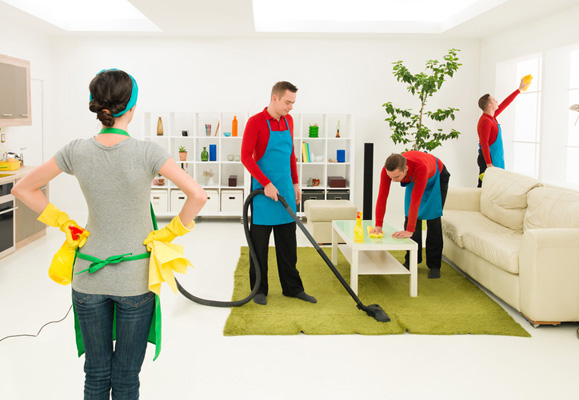 Maids are a valuable investment that can help you achieve your goals in life, especially if you have a busy lifestyle and want to spend less time doing things like cooking meals or cleaning the house on your own, as well as making sure everything is neat before guests arrive at any given the time of day! So, hire maids from IVG for the best Apartment Deep Cleaning Service Dubai.